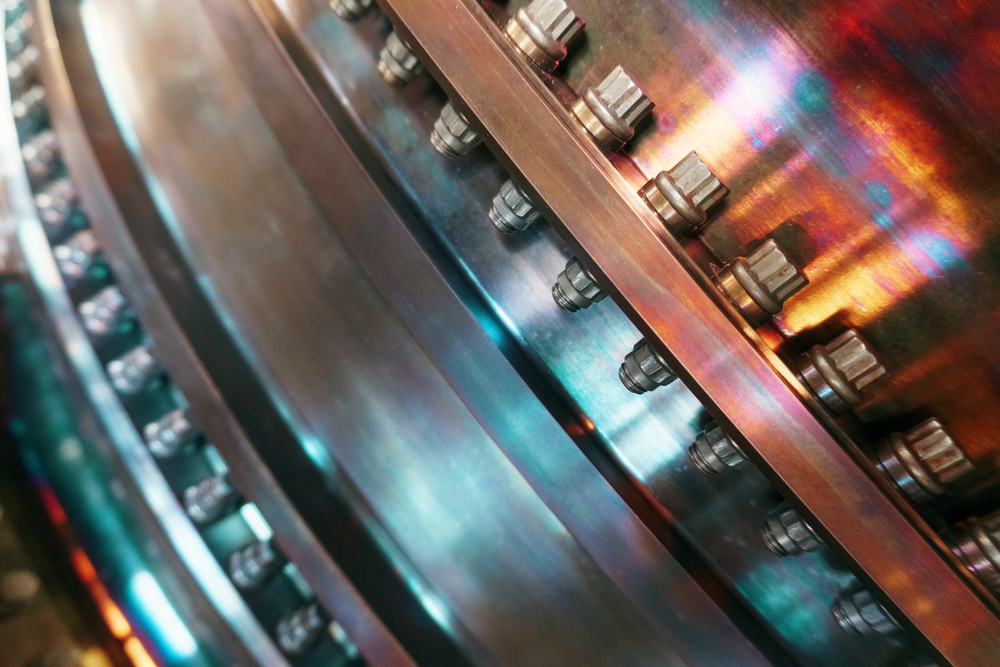 K30
CHINOOK-SHAMAL TWO-STAGE PUMPING GROUPS
A small introduction is needed to present you one of the best products on the market today in the field of CHINOOK two-stage pumping units : they are characterized by an intercooler for cooling between the first and second compression stages with the following improvement in terms of efficiency, lower rotation speed that allows a low noise and better performance thanks to the greater air sucked in and at the highest volumetric efficiency.
They adapt perfectly to heavy and continuous services and reach pressures up to 14 bar.
BEARINGS
High quality rolling bearings are the basis for ensuring a continuous and demanding service in all working conditions.
CRANKSHAFT AND CONNECTING RODS
• Electronically balanced crankshaft: no vibration
• Connecting rods equipped with bushings with low friction material ensure high efficiency and reduced wear.
FLYWHEELS
The profile of the flywheel blades is designed to ensure high cooling.
CYLINDERS
• In cast iron: reliable, resistant
• Special processes ensure low oil consumption.
CRANKCASE
• Large oil capacity for long autonomy
• Internal painting with resin that prevents oil leaks
• Absence of vibrations: cast aluminum with large thicknesses.
VALVE GASKETS
• In stainless steel with elastomer coating: they guarantee a perfect seal and a long life in extremely harsh conditions.
HEAD
• In die-cast aluminum for better heat dissipation, with large fins for maximum cooling.
MANIFOLDS
• In die-cast aluminum for better heat dissipation
• Large fins for maximum cooling.
FILTER
• Labyrinth system to reduce noise
• Large filter elements
• Long life.
The K30 pumping group stands out, like all Chinook groups, for having chosen to use many internal parts completely in cast iron , so as to allow greater resistance over time compared to the competition;
Code: SL0000A
Technical features:
Engine power: 7.5 Hp / 5.5 kW
Maximum pressure: 11 bar Intake
air: 872 l / min
Max rpm: 1150 rpm
Cylinders: 2
Stages: 2
Ask For Quotation
[contact-form-7 id="33" title="Product Form"]